Dr Ulrich Karpenstein
Partner
Career
Born in Brussels in 1968. 1994 first State examination, 1999 second State examination. Research assistant for German and Foreign Public Law, International and European Law in Mannheim and Fribourg (Switzerland), 1994‐1996. 1998 doctoral degree with Prof Dr Riedel.
Joined the firm in 2000.
Practice
European law, constitutional law, State aid, commercial administration law (esp. energy, finance, and healthcare).

Listed as one of the Best Lawyers in public law (since 2009) by Handelsblatt and – as only German lawyer – in EU law (since 2014); listed by Juve as leading name in constitutional law and commercial administrative law (since 2013/14).
Publications
Co‐editor of Neue Juristische Wochenschrift (NJW), of Europäische Zeitschrift für Wirtschaftsrecht (EuZW), and of a commentary on the European Convention on Human Rights.
Publications: various articles on constitutional law and European law, co‐author of various commentaries on economic administrative and EU law, including in Grabitz/​Hilf, "Recht der Europäischen Union" (law of the European Union), Schwarze, "EU‐Kommentar" (EU Commentary), "Münchener Kommentar zum Wettbewerbsrecht – Beihilfen‐ und Vergaberecht" (Munich commentary on competition law – State aid and procurement law); selected monographs: "Praxis des EU‐Rechts" (EU‐Law for practitioners), 2nd ed. 2013, "Europäisches Exportkontrollrecht für Dual‐use‐Güter" (European export control law for dual‐use goods), 1998.
Languages
German, English, French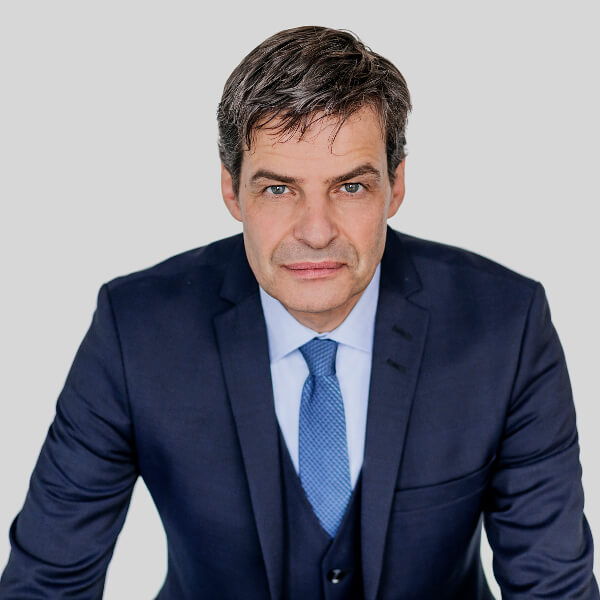 Dr Ulrich Karpenstein
Berlin
+49 30 885665‐142
+49 30 885665‐99
Brussels
+32 2 74003‐22
+32 2 74003‐29
Assistance:
Heike Hermann
Gabriele Frenkel